This week in internet culture: People are really out here body-shaming a teen in 2020
Sign up to receive this newsletter in your inbox.
A news anchor said she was fired for appearing in Adam Sandler's Hubie Halloween. In today's Internet Insider:
Billie Eilish fans defend her widely-shared paparazzi photo
Why is The Crucible so popular on TikTok?
Streaming: Time is a masterful documentary
---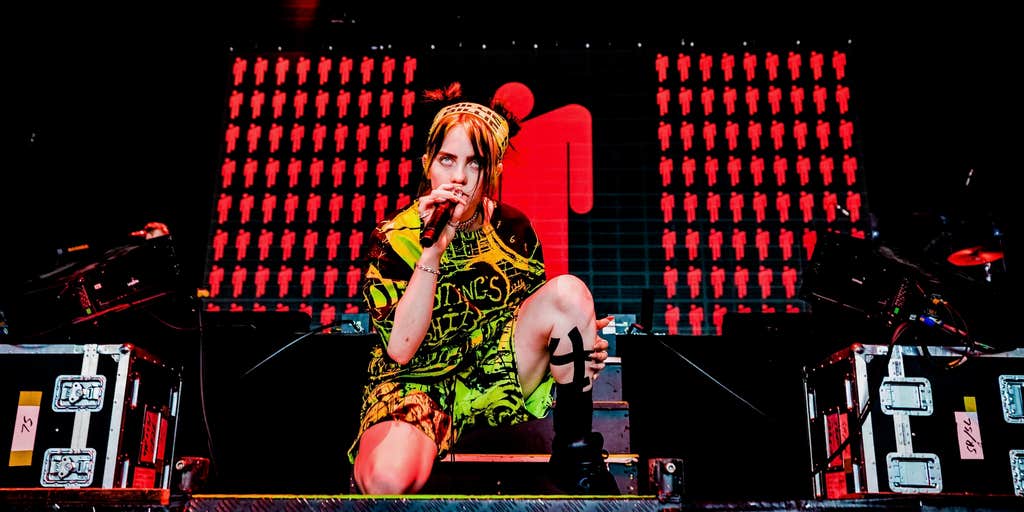 BREAK THE INTERNET
Let Billie Eilish Wear a Tank Top
Earlier this week, singer Billie Eilish was photographed walking around in Los Angeles. There's nothing remarkable about the photo; it looks like many other paparazzi photos of celebrities (and regular people) taking walks in their neighborhoods. But 18-year-old Eilish, who usually wears baggy T-shirts and pants, was wearing a tight-fitting tank top and sweat shorts. Suddenly, everyone had an opinion on her outfit and her body. 
In a Calvin Klein ad from last year, Eilish said that she wears baggy clothes so "no one can have an opinion because they haven't seen what's underneath. Nobody can be like, 'she's slim thick. She's not slim thick. She's got a flat ass; she's got a fat ass.' No one can say any of that because they don't know." 
Just as she predicted, when a photo of Eilish in semi-revealing clothing hit the internet, people started making comments about her body. Notably, one man's tweet about Eilish developing a "mid-30's wine mom body" was widely panned. The user went on to keep tweeting negative comments about the singer, even claiming that his body was in better shape than Eilish's body. Sure, maybe he's intentionally trolling to gain attention. But the overall response to Eilish's tank top photo proves that, as a society, we're still judging women who do not have an idealized, super slim figure. (It's not just the Eilish photo—just take a look at the comments about any slightly curvy clothing model on social media.) 
The average American woman wears a size 16 to 18—and that is often not represented in fashion advertisements. Usually, the women shown modeling clothes are around a size 2. So why are we still judging women for not being a size that is well below the average—or women who have curvy figures? But, back to Eilish: she's still a teenager! Let her wear a damn tank top during a pandemic in peace!
—Tiffany Kelly, culture editor   
---
If you want the safest option on the market when it comes to a face mask, pick an FDA-registered surgical mask. However, authentic ones are difficult to find. We can tell you exactly what goes into making one, why it's the best choice, and where to buy it. Read more.
---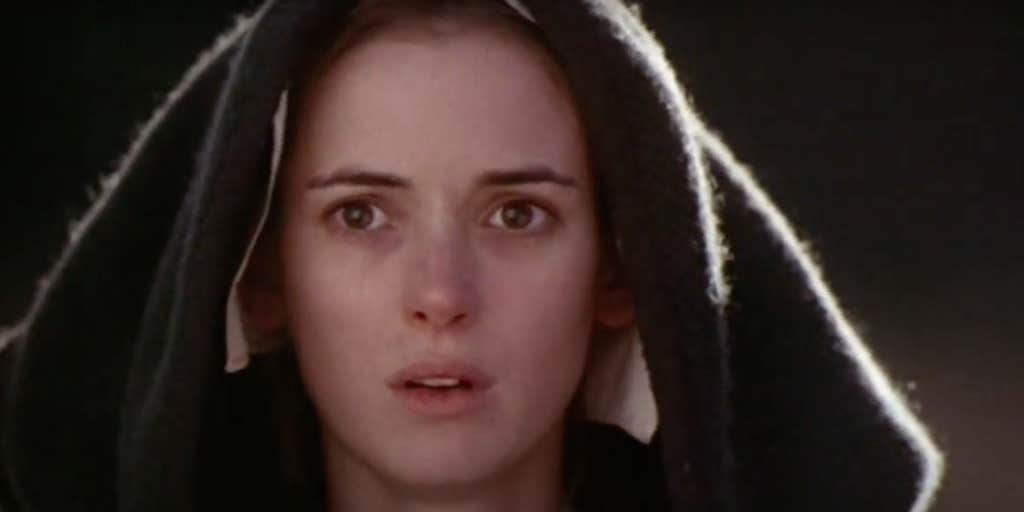 CULTURAL OBSESSIONS
Why is 'The Crucible' So Popular on TikTok?
The Crucible, Arthur Miller's 1953 play about the Salem witch trials, is seeing yet another adaptation on TikTok.
Joe Hegyes' Crucible series comes complete with period-appropriate attire, but adds in some modern-day dialogue and references, like Lana Del Rey. He's also envisioned Hester Prynne from The Scarlet Letter as a controversial vlogger.
"It's hard to realize it when you're a kid in high school because of how tedious the language is, but once you strip that away, the drama of The Crucible really is E! reality show levels," Hegyes tells the Daily Dot.
Read the full article here.
—Audra Schroeder, senior writer  
---
RECOMMENDED
If you love the idea of cramming your month full of scares, let us save you the trouble of scrolling your library until your eyeballs fall out. We'll recommend an excellent film that fits the bill in every edition of the Internet Insider this month, so grab your popcorn, dim the lights, and stay tuned. Today's recommendation is below:

The Autopsy of Jane Doe (2016): When a father and son coroner team set out to autopsy an unidentified woman, it seems like a sad case at first––until they begin to discover unexplainable things inside her body as they go through the process. Most of this film is shot in one room, which is a tough trick to pull off well, but The Autopsy of Jane Doe does it with suspenseful grace and remains riveting at every turn. —Colette Bennett, ecommerce editor

Star Trek: Discovery's third season began this week. Read our review here. 
---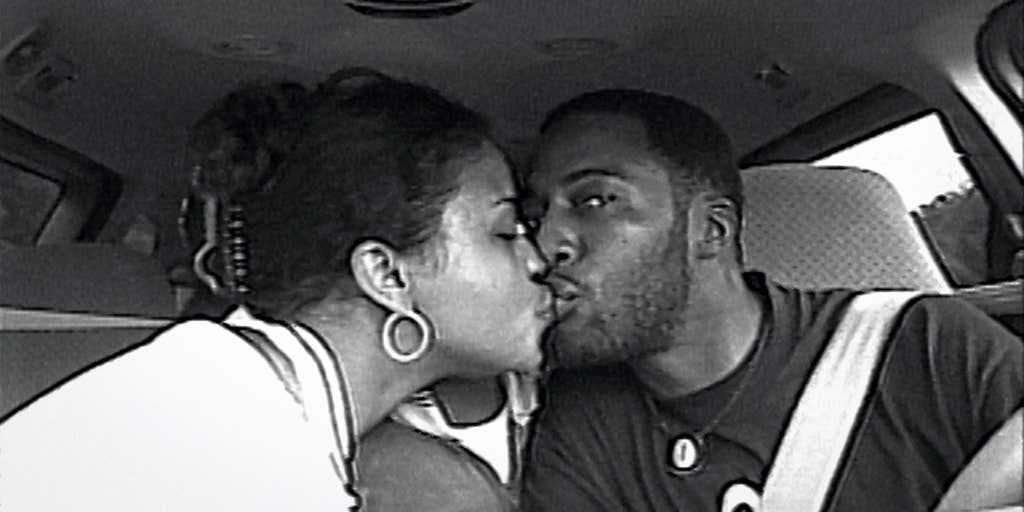 NOW STREAMING
Review: 'Time' is a Masterful Documentary
Time, Garrett Bradley's astounding, empathetic documentary that shows the indifferent cruelties of the prison system through the lens of a singular love story, is now streaming on Amazon Prime.
The documentary shows Fox Rich fighting to overturn her husband's overly cruel sentence, an endeavor that, among other things, is costly. As Rich bluntly puts it, the U.S. prison system is "nothing more than slavery. And I see myself as an abolitionist."
Read the full review here. 
—Michelle Jaworski, staff writer 
---
MEME OF THE WEEK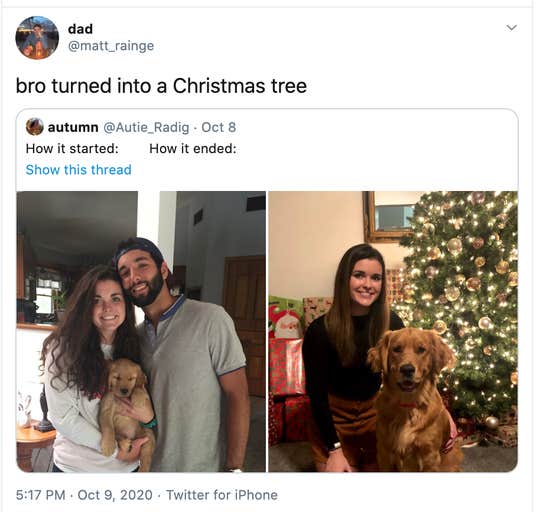 The 'how it started' meme keeps on giving.
---
Work Slack
"Cowards won't debate me about Emily in Paris."
                  —David Covucci, politics writer
Whispers from the office 
---
---
More essential culture reads
---
*First Published: Oct 16, 2020, 3:15 pm
Tiffany Kelly

Tiffany Kelly is the culture editor at Daily Dot. Previously, she worked at Ars Technica and Wired. Her writing has appeared in several other print and online publications, including the Los Angeles Times, Popular Mechanics, and GQ.