Preksha Mehta's suicide note came in front, wrote- Can't live with dead dreams
New Delhi: Many people have become unemployed due to lockdown and the economic situation of many people has become extremely weak. Due to this mental stress, people are choosing the path of death. Recently, TV actress Preksha Mehta committed suicide at the age of just 25 years. Shiva, who shifted to Mumbai (Mumbai) two years ago, could not bear the pain of her dream break and chose death. On 26 May, his family found his dead body in the room.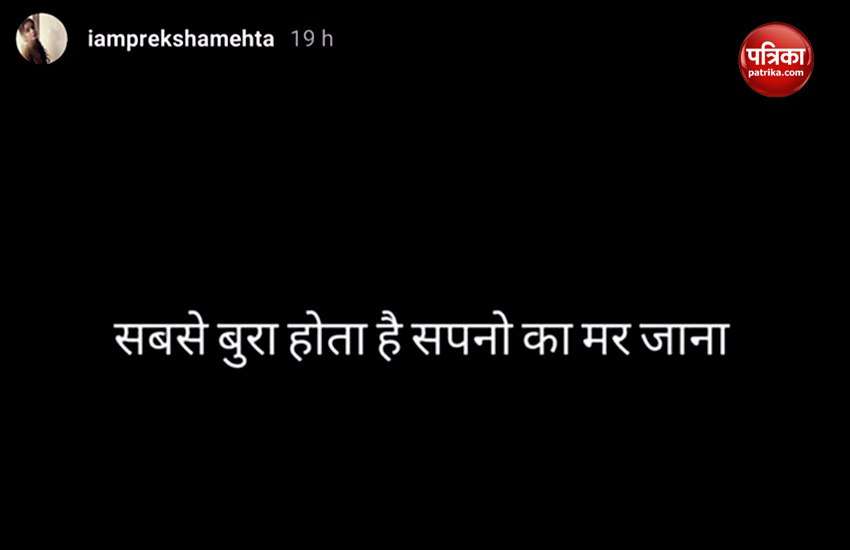 Before committing suicide, Preksha expressed her pain through her social media account. He wrote on his Instagram story, 'The worst is the dream's death.' And now news is coming that Praksha has also left a suicide note. According to the news, Preksha Mehta wrote in her suicide note, 'My broken dreams have killed my confidence. I can not live with dead dreams. It is difficult to live with this negativity. I tried a lot for the last one year. I'm tired now.' Apart from this, he has not held anyone responsible for his death in this note.
Let us tell you that Praksha had committed suicide on Monday night, but her family came to know about it in the morning. As soon as he came to know about the daughter's suicide, he immediately rushed to the hospital with his dead body. But by then it was quite late. Preksha had appeared in shows like 'Crime Petrol', 'Meri Durga' and 'Lal Ishq'. Apart from TV, Preksha had also worked in Akshay Kumar's film 'Padman'. Praksha had returned to her home in Indore from Mumbai before the lockdown began. He had no work at that time. But at home, he was worried about unemployment due to the lockdown. Due to which he took this step.
.