On Eid the son of a meat trader died of a neck cut, created a furore in the house & # 039; Kohram & # 039;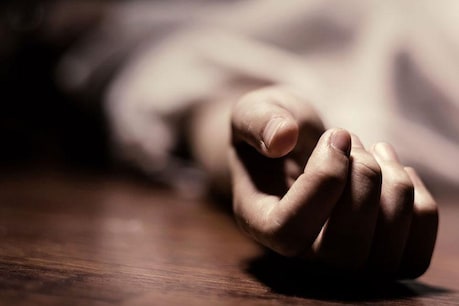 The police has started investigating the body of the deceased. (Symbolic photo)
In Uttar Pradesh (Uttar Pradesh), a 21-year-old youth died in Anwarganj of Kanpur district from a neck cut on Eid.
Kanpur.
In Uttar Pradesh (Uttar Pradesh), a 21-year-old youth died in Anwarganj of Kanpur district from a neck cut on Eid. It is being told that Mohammad Zafar, 21-year-old son of meat businessman Hafiz Raees Ahmed, resident of Kuli Bazar, sanded his neck with a blade on Monday Eid, killing him on the spot. After this, there was chaos in his house, the voices of screaming and crying started coming loudly. In a hurry, when the family members reached him to the nearest private nursing home, the doctor also declared him dead.
On receiving the information, the police of the jurisdictional Anwar Ganj Saifuddin police station also reached the hospital and captured the body. Mohammad Laiyak, the uncle of the deceased, told that his nephew was under stress for a long time, who was also undergoing treatment, but could not improve. Last Monday, he also performed Namaz by sitting with his family and also ate sevai and talked about taking a walk outside, which his family had forbidden to roam and where he could walk outside the house. After this, he took a walk outside his house.
..Then there was a commotion
According to the uncle of the deceased, when he returned home after a while, talking to the guests present in the house, got up and walked towards the toilet and stayed in the bathroom for a long time. Family members became suspicious when they did not get out of the bathroom. When he looked through the window, his senses flew away. Zafar was lying in the bathroom in a bloody condition. After this, the father and family members broke the iron door and took him out and took him to the nearby hospital, where doctors declared him dead. During this time, someone gave information to the police, on which the police also reached the hospital.Investigation ongoing
District Magistrate Anwarganj Saifuddin told that according to the family, the young man was mentally ill. He was also undergoing treatment for a long time, post mortem is being done. Only after investigation, the correct information will be revealed whether the youth was suffering from mental illness or not. After all, this suicide or murder is the subject of investigation. Because no suicide note has been found from the deceased's house and from the spot.
read this also:
Lockdown 4.0: Exodus slows due to exemption, 2.50 lakh workers in Rajasthan get jobs!
Rajasthan: ..so, the Congress government minister supported the BJP, this demand from the deputy CM Pilot
First to read Hindi News on News18 Hindi Youtube, Facebook And Twitter Follow See the latest news related to Kanpur
First published: May 26, 2020, 8:25 AM IST
<! -
->
.